MATTAWAN, Mich.--(BUSINESS WIRE)--On January 26, 2010, the Food and Drug Administration (FDA) released a key draft guidance document, Guidance for Industry Assessment of Abuse Potential of Drugs. When finalized, this guidance will represent the FDA's current position on the abuse potential of drugs. Noteworthy within the document, Good Laboratory Practices (GLP) specified in the Guidance for Industry S7A Safety 471 Pharmacology Studies for Human Pharmaceuticals and in FDA regulations, 21 CFR 472 part 58, now also apply to abuse potential studies in animals.
As the only Contract Research Organization in the world with complete abuse liability testing services that are fully GLP-compliant in both rodent and nonhuman primates, MPI Research is pleased to acknowledge the publication of these draft guidelines. The company has historically been an active supporter of the FDA recommendations of 1981 and 1999, which have confirmed the preference for GLP standards to be applied during routine conduct of these types of studies (see the FDA publication, Guidance for Industry Good Laboratory Practice Questions and Answers) and applauds the regulatory agency for taking this important step.
The Abuse Liability program at MPI Research, directed by a leading expert in the field, David Gauvin, PhD, Director of Neurobehavioral Sciences, currently offers four of the five assays discussed in these guidelines: self-administration, drug discrimination, psychomotor activity assessment and dependence potential. The company is currently in the process of completing GLP validation for the conditioned place preference assay, and therefore with this final addition, will offer all five assays within the year. Dr. Gauvin indicates, "It has been the goal and continued focus of MPI Research to provide complete GLP-compliant and validated core assessment batteries that will adequately address both abuse liability and dependence potential of new chemical entities that will pass the regulatory litmus test required for both drug control and drug safety evaluation prerequisite to the submission of a New Drug Application. Conformity with the GLPs helps to assure the highest quality of nonclinical laboratory testing required to evaluate the regulatory control status of new products for both international and national safety decisions, as well as drug control policy."
Ted Baird, PhD, Senior Director of Safety Pharmacology and Neurobehavioral Sciences, adds, "As a recognized leader in Safety Pharmacology, MPI Research strives to anticipate such developments within our discipline by advancing initiatives to proactively validate predictive assays such as those illustrated in the current guideline. We value insights gained by interaction with our industry colleagues, and welcome future opportunities to collaborate towards advancing the state of our science while fulfilling Sponsors' research needs."
MPI Research, with global headquarters in Mattawan, Michigan, provides discovery, safety evaluation, bioanalytical, and analytical services to the biopharmaceutical, medical device, animal health, and chemical industries. Scientific knowledge and experience, integrity, trust, teamwork, and dedication to strong and enduring Sponsor relationships are the defining attributes that characterize MPI Research as a high-performance, high-quality organization that is committed to bringing safer and more effective products to the world. Learn more about how we can exceed your expectations at http://www.mpiresearch.com/.
Photos/Multimedia Gallery Available: http://www.businesswire.com/cgi-bin/mmg.cgi?eid=6161151&lang=en
Contacts
MPI Research
William Harrison, COO
(269) 668-3336
William.harrison@mpiresearch.com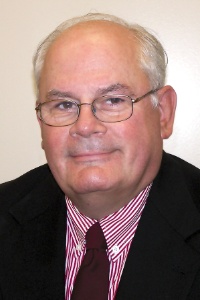 Dr. David Gauvin (Photo: Business Wire)