International sport and culture blend over four days in August across Manhattan
BEAVERTON, Ore.--(BUSINESS WIRE)--This summer, NIKE, Inc. (NYSE:NKE) and USA Basketball are planning to bring the world's best basketball teams and top musical performers to New York City for the inaugural World Basketball Festival, a four-day celebration of the performance and culture of the game, an event that Nike has committed to reprising every two years.
The World Basketball Festival, August 12-15, features basketball's leading brands within the NIKE Inc. portfolio – Converse, the Jordan Brand, and Nike Basketball.
The World Basketball Festival is a uniquely dynamic event, from the moment it tips off with a showcase featuring members of the 2010 USA Basketball National Team on an open-air court in Times Square, to an unprecedented Times Square performance by a surprise musical act, to the final games of the weekend between four of the best teams in the world at Madison Square Garden.
"The World Basketball Festival will be an unforgettable event for the people of New York City and basketball fans around the world," said Charlie Denson, Nike Brand President. "Every two years we plan to connect the global world of basketball to celebrate the sport while leaving a lasting legacy within the community."
From Times Square on August 12, the action moves uptown to New York City's legendary basketball courts at Rucker Park in Harlem, Friday and Saturday, August 13 and 14.
Rucker Park will be home to open-air practices and scrimmages by National Teams from Brazil and Puerto Rico, and training by France, mixed with performances by top international music acts, in addition to a grassroots youth tournament serving as the championships for some of New York's top summer basketball leagues. Fans will also be invited to participate in clinics here designed to improve training and basketball skills. The two days at Rucker Park will culminate with a special celebration on Saturday, August 14. Details will be provided closer to the day.
The World Basketball Festival concludes Sunday, August 15 with an exciting exhibition double-header featuring the United States taking on France (1 p.m. EDT) and China meeting Puerto Rico (3:30 p.m. EDT) at famed Madison Square Garden.
The exhibition games are being utilized as part of the teams' preparation for the 2010 FIBA World Basketball Championship in Turkey, August 28 to September 12.
"We're thrilled with the opportunity to bring the energy and excitement of USA Basketball's Men's National Team to fans and give them with a way to celebrate their team," said Jerry Colangelo, USA Basketball Chairman. "We are honored to have the opportunity to represent the United States in the FIBA World Championship and I can't think of a better sendoff for our team than the World Basketball Festival."
NIKE, Inc. will use the backdrop of the World Basketball Festival to debut the United We Rise initiative as a catalyst to improve communities through basketball. Over the next two years, Nike is partnering with USA Basketball and New York City, in particular the NYC Department of Youth and Community Development and the New York City Housing Authority, to support youth programming and the installation and refurbishment of basketball courts at 25 Community Centers throughout New York City.
"Piloting programs with these 25 rec centers in New York City will allow Nike and other partners to create a new and sustainable model that we can bring to other communities in years to come," added Denson.
Nike is committed to leaving every court it uses throughout the World Basketball Festival in better shape than what it was at the beginning including dedicating the hardwood courts that will be used in Times Square and Rucker Park to locations where courts are still needed in New York City.
About Nike
NIKE, Inc. based near Beaverton, Oregon, is the world's leading designer, marketer and distributor of authentic athletic footwear, apparel, equipment and accessories for a wide variety of sports and fitness activities. A division of NIKE, Inc., Jordan Brand is a premium brand of footwear, apparel and accessories inspired by the dynamic legacy, vision and direct involvement of Michael Jordan. Wholly owned Nike subsidiaries include Converse Inc., which designs, markets and distributes athletic footwear, apparel and accessories; Cole Haan, which designs, markets and distributes luxury shoes, handbags, accessories and coats; Umbro Ltd., a leading United Kingdom-based global football (soccer) brand; and Hurley International LLC, which designs, markets and distributes action sports and youth lifestyle footwear, apparel and accessories. For more information, visit www.nikebiz.com.
About USA Basketball
Based in Colorado Springs, Colo., USA Basketball is a nonprofit organization and the national governing body for men's and women's basketball in the United States. As the recognized governing body for basketball in the United States by the International Basketball Federation (FIBA) and the United States Olympic Committee (USOC), USA Basketball is responsible for the selection, training and fielding of USA teams that compete in FIBA sponsored international basketball competitions, as well as for some national competitions. For more information about USA Basketball, visit www.usabasketball.com.
For more information, including multi-media materials, please visit: www.nikemedia.com
Photos/Multimedia Gallery Available: http://www.businesswire.com/cgi-bin/mmg.cgi?eid=6321049&lang=en
Contacts
NIKE, Inc.
New York Media Relations, 212-367-4447
www.worldbasketballfestival.nikemedia.com
The home of streetball, Rucker Park will host the [National Teams from Brazil, Puerto Rico and France] during Nike's World Basketball Festival, August 12 - 15, 2010. (Graphic: Business Wire)
Nicknamed "The Crossroads of the World," New York's Times Square will be the site of a performance by members of the USA Basketball Team during Nike's World Basketball Festival, August 12 - 15, 2010. (Graphic: Business Wire)
In the heart of New York City, Madison Square Garden will be the home to an international doubleheader during Nike's World Basketball Festival, August 12 - 15, 2010. The US will play France and China will play Puerto Rico. (Graphic: Business Wire)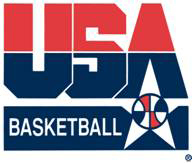 Kevin Durant and Yi Jianlian join NIKE, Inc. and USA Basketball to announce the inaugural World Basketball Festival. The Festival brings some of the world's best basketball teams and top musical performers to a celebration of the performance and culture of the game this summer in New York City and debuts the United We Rise initiative as a catalyst to improve communities through basketball. (Photo: Business Wire)